AlgoTrader
Over 80% of trades today are made through automated platforms. But whilst demand for investing software is high, so too is the number of solutions available. In this review, we take a look at a key player, AlgoTrader, which enables the automation of traditional assets including forex, stocks, futures, options and commodities. It was also one of the first investing systems to offer automated cryptocurrency trading.
Brokers With AlgoTrader for United States

FTX
Instruments:
Crypto, Stocks, Options, Futures

eToro
Instruments:
CFD, Forex, Crypto, Stocks

Coinbase

Interactive Brokers
Instruments:
CFD, Forex, Crypto, Stocks, Options, Futures
BitMex

Binance

Gemini

Kraken
Read on to find out more about the full scope of features on offer with AlgoTrader, as well as pricing, limitations and performance.
What is Automated Trading?
Automated, or "algorithmic" trading, is a method of execution that utilises predetermined trading instructions. It allows technical traders to outline a set of rules for the entry and exit of trades that can be automatically executed via a computer or mobile device.
Automated trading requires specific software which is where a platform such as AlgoTrader comes in. You may have heard of TradeStation or NinjaTrader, both of which offer a similar product, albeit with some differences in functionality.
Company Details
AlgoTrader GmbH was founded in 2009 by Swiss trader, Andy Flury. Flurry, alongside a team of experienced trading veterans and crypto experts, built the platform to unify the traditional trading lifecycle through powerful software solutions. The firm's headquarters are in Zurich, Switzerland but the company operates globally, with offices in Singapore and the USA.
The software is built on open-source technology, frameworks and methodologies. This includes Java SE 6 Model driven architecture and code generation based on AndroMDA CEP-engine and the Esper Persistence Framework. Over the years, the company has launched a series of versions from 2.2 to 2.3 and most recently the (most popular), 4.0 solution.
Trading Platform
The AlgoTrader platform covers the complete trade lifecycle, from pre-trade risk checks to order execution, settlement and reconciliation. It supports direct market access, core banking integration and full trade lifecycle automation. It also offers multiple forex pairs in addition to the automatic conversion of currencies.
Whereas competitors such as NinjaTrader or TradeStation offer a wide range of indicators and menus, AlgoTrader takes a slightly different approach. Its integrated Esper engine provides a number of basic but coordinated features.
Features
Charts & Indicators
There is a generous choice of chart types on offer. Traders can choose between line and bar charts as well as candles, selected linear and percentage. Customisable charts and drawing tools are also available, with Fibonacci, Gann tools and Elliot Waves included.
To maximise usability, the platform also offers multicolumn grouping and you have the option to display a number of tables at once if needed.
Automated Crypto Trading
Following the rise in demand for cryptocurrency trading, AlgoTrader was quick off the mark to introduce a supporting algorithmic trading solution. An integrated option with Coinigy connects traders with 25 cryptocurrency exchanges including Kraken, Bitstamp and Bitfinix. A good range of tokens is offered, including Bitcoin, Ethereum, Ripple, Litecoin and Dash.
Traders also have the option to trade crypto against fiat currencies with forex brokers.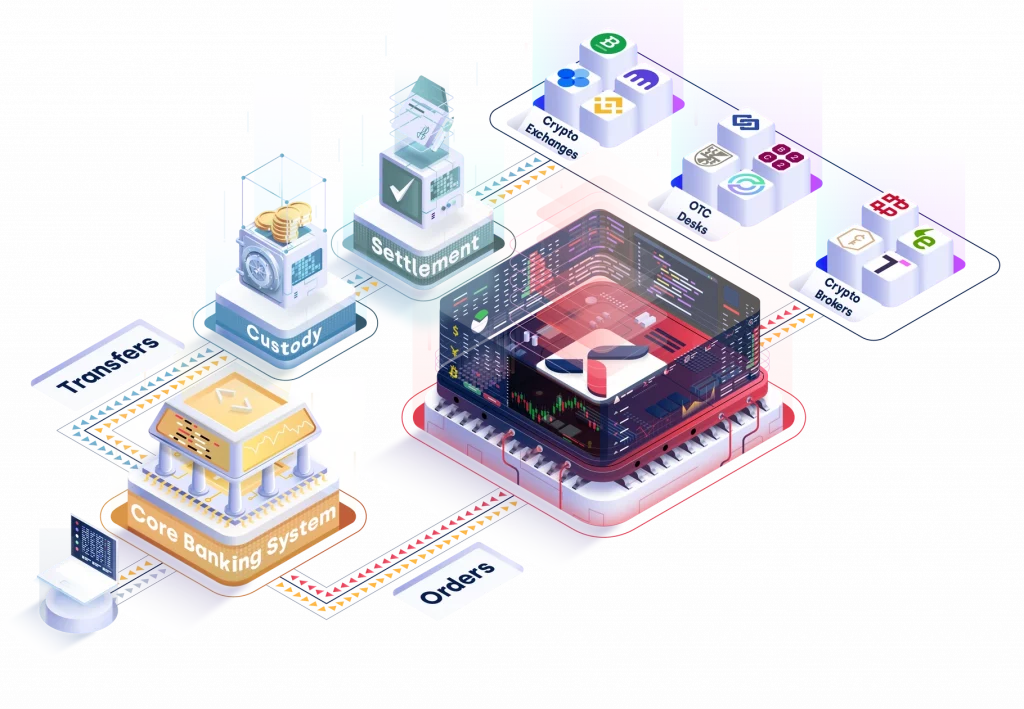 Interfaces & Adapters
AlgoTrader supports 15 interfaces and adapters, including:
Quandl
Coinigy
QuantHouse
Nexus Prime
Special Features
Users also benefit from:
Automatic rolling – investors can continuously trade futures and options
Integrated live data feed – offers real-time data whenever you need it
Strategy specific interface extensions – AlgoTrader allows customers to extend the HTML 5 user interface through a series of customised widgets. This allows traders to visualise data or amend functionalities
Backtesting capabilities – the execution model for back-testing is fully customisable, allowing you to include custom spreads, slippage and fill ratio
Java and Esper – traders can utilise Java, Python and Esper software through AlgoTrader. Java, which is great for execution and Esper, which provides thorough time-based analysis and signals
Automate quantitive strategies – you'll be hard-pressed to find this on other platforms, usually this has to be manually traded
You can find more information, including tutorials and PDFs, about any of the indicators and features supported, on the AlgoTrader website. Alternatively, the support team are on hand to assist with queries.
Pricing
AlgoTrader's pricing structure is variable according to the strategy and assets traded. To get an accurate cost estimate, get in touch with the team via the website.
There is also a demo account on offer. We recommend making the most of an opportunity to try before you buy. It is a good chance to get a feel for a platform and its functionality before you commit.
Pros of AlgoTrader
With so many similar software packages available, what sets this system apart?
Speed – the platform can process high volumes of market data at speeds of 500,000 events p/s
Reliable – AlgoTrader implements a range of reliable technologies including Java, Esper, Docker, Hibernate, ActiveMQ, Spring, Quickfix and more
Customisation – the open-source architecture of the platform allows for customisation to suit individual preferences
Cost-effective – the system is pretty reasonable in terms of costs. Whilst you will need to pay a fee to access the technology, it could save you in terms of trading costs and strategy development time
As with any automated platform, the solution will also save you when it comes to crunch time. Automated trades are predetermined which means you don't have to worry about making quick decisions in high-pressure environments.
Limitations
Whilst the system has its merits, there are also some limitations to consider, namely its charting capabilities. When it comes to AlgoTrader vs Marketcetera or Quant, for example? Well, AlgoTrader is behind. If you rely heavily on charts, it is something to keep in mind.
As with any automated platform, things can also go wrong. Mistakes and glitches do happen and can be costly so ensure you are consistently monitoring activity.
Verdict
AlgoTrader is a sophisticated platform that supports a good range of assets, both traditional and digital. Each new version offers improved functionalities, more advanced features and greater choice. Whether you are in London or Singapore, trading Bitcoin or forex, AlgoTrader has something to offer.
Compared it its competitors, there are some limitations, most notably regarding charting. We would also like to see a more transparent pricing structure. But, overall, we would recommend AlgoTrader to most traders owing to its ease of use, range of features and knowledgeable support team.
FAQ
What Is AlgoTrader?
AlgoTrader is a software platform that automates the execution of trades. It is a popular trading solution with experienced investors looking to automate manual strategies.
Is There An AlgoTrader Blog?
AlgoTrader does not appear to have an active blog. You can, however, find a range of resources including guides and documentation on the website under the Resources tab. You can also find open source download instructions on GitHub.
How Do I Install AlgoTrader?
To start using the AlgoTrader platform, you will first need to register for an account. Select the 'Get in touch' tab on the AlgoTrader website to speak to a member of the team.
Is AlgoTrader Free?
No, there is a fee associated with AlgoTrader's platform. Prices vary. For more information, get in touch with the team through the website.
Is AlgoTrader Suitable For All Experience Levels?
Yes, AlgoTrader is generally easy to use. Its advanced features offering means it caters to more experienced traders too.