Coinbase is a global cryptocurrency exchange listing over 250 tokens including Bitcoin, Ethereum and Dogecoin. The company provides an advanced pro trading platform, as well as a secure digital wallet. Our 2023 Coinbase review will cover the different crypto services available, plus the login process, trading fees, how to withdraw profits and more.
What Is Coinbase?
Coinbase was launched in 2012 as a digital exchange where owners could buy, sell or hold Bitcoin. The company now offers hundreds of price-tracked cryptocurrencies, all of which can be traded online.
In April 2021, Coinbase was listed on the NASDAQ, where it opted against raising external finance by selling stock, which is typical in a traditional initial public offering (IPO). Its market cap was initially estimated at $86 billion with a share price of $342.00.
Coinbase has more than 2,500 employees worldwide with no official headquarters. With that said, there are a number of global office locations, including London in the UK, Tokyo in Japan, and San Fransisco in the US.
Markets
Cryptocurrencies
Coinbase is the market-leading digital exchange for cryptocurrencies. Some swing traders make careers out of trading coins and capitalising on new listings before they gather mass market interest.
Some of the most popular coins listed on the exchange include:
Ox (ZRX)
Zap (ZAP)
XYO (XYO)
Ripple (XRP)
Bitcoin (BTC)
Horizen (ZEN)
Tether (USDT)
Kadena (KDA)
Monero (XMR)
Cardano (ADA)
Ethereum (ETH)
Floki Inu (FLOKI)
Shiba Inu (SHIB)
Polygon (MATIC)
Dogecoin (DOGE)
Zombie Inu (ZINU)
SushiSwap (SUSHI)
Coinbase does not currently support KuCoin (KCS), KCC MemePad (KCCM), XinFin (XDC), or Kishu Inu (KISHU).
NFTs
In 2021, Coinbase announced it had plans to introduce a non-fungible token (NFT) marketplace. The aim is to give customers easier access to popular NFTs on a user-friendly and collaborative platform. The company has not yet communicated a release date for its NFT ventures, though interested parties can register on a waitlist.
Platforms
Clients can access two platforms: Coinbase and Coinbase Pro. Both solutions offer:
Wallet Access – Each option offers access to an encrypted wallet. Traders can store fiat-based coins (GBP or USD) or digital currencies in the secure wallet extension and mobile app.
Trading Capabilities – Both platforms offer state-of-the-art trading features and analysis tools, with Coinbase Pro aimed at advanced traders.
Straightforward Use – The platform sign-in process is simple and transaction history reports are easy-to-use and available to download via the mobile application. Traders can also view their P&L and earnings-to-date on both platforms.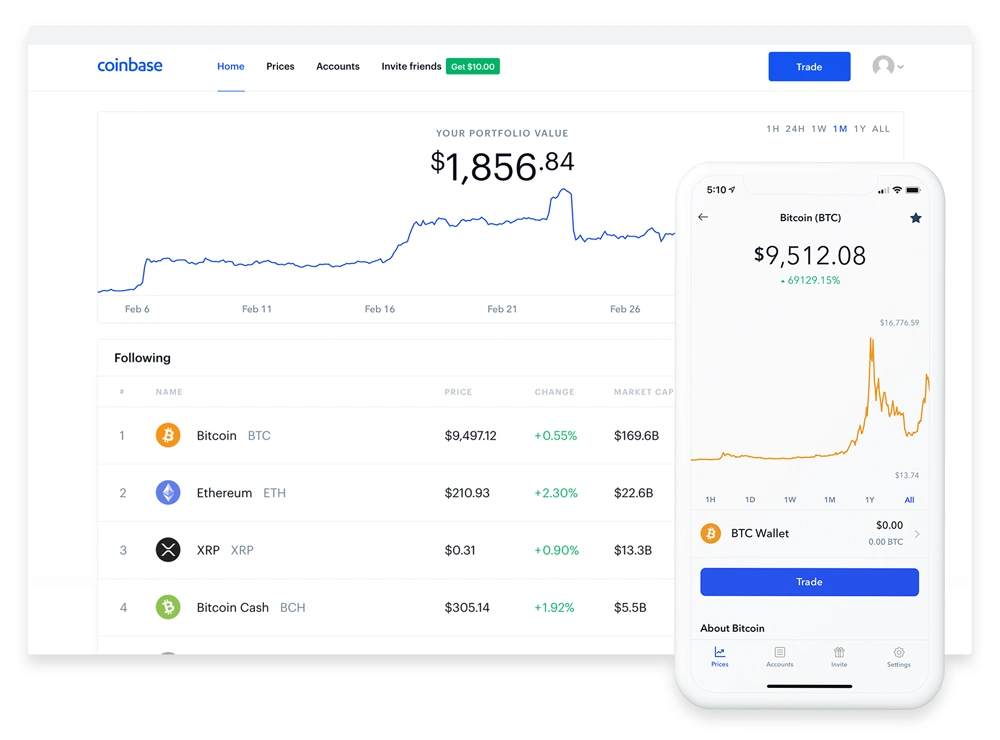 When comparing Coinbase vs Coinbase Pro, there are some key differences to note:
Fees – Both platforms charge between 0% to 0.5% per trade, however with the standard terminal, additional fees are incurred for card transactions.
Available Coins – The number of coins available to trade on Coinbase Pro vs Coinbase is much higher, with the former offering over 250+ and the latter around 100 tokens.
Trade Size – The maximum trade amount is unlimited with the Pro solution while position sizes on the standard platform are capped depending on your location and payment method.
Additional Features – The standard platform is suited to new swing traders, whereas the Pro terminal includes more technical chart API features for experienced investors. For example, when tracking Ripple (XRP), Pro users can set a 5-year price target by using forecast and prediction tools that are not available on the standard platform.
Note, there is no cost to move from Coinbase to Coinbase Pro.
Mobile Trading
The standard platform, Pro solution and digital wallet are all available to download from respective app stores.
Given cryptocurrencies are available for trading 24/7, mobile apps offer investors the opportunity to buy, sell and hold tokens whilst on the go. Along with smart tools to track prices and build investment portfolios, users can also stay up-to-date with crypto news and enrich their knowledge in the app's education section.
Importantly, the mobile solutions offer the same level of security that is provided on the Coinbase desktop website and platforms, including multiple verification processes and bank-level safety protocols.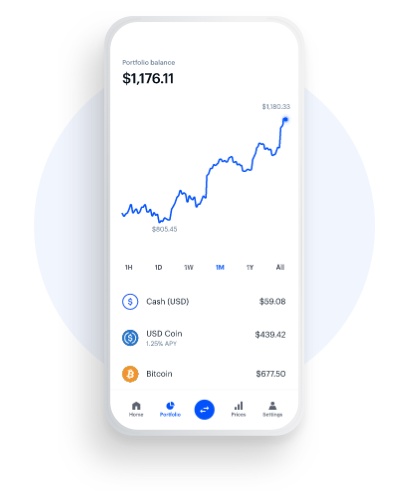 Coinbase Fees
There are several different trading fees to be aware of, all of which can affect margins and portfolio yields.
Transaction fees vary depending on the size of the trade and which platform is used. Both the standard and pro solutions charge high fees compared to other exchanges.
On Coinbase, you can expect a transaction fee of $0.99 for trade sizes of $10 or less. This goes up to $2.99 for trade sizes between $50 and $200. Anything above this will be charged a percentage-based fee.
On Coinbase Pro, transaction fees are charged as maker and taker fees, starting at 0.50% for values of less than $10,000. This reduces to 0.04% taker and 0.00% maker fees for $500 million and up.
Payments
There are several funding methods available. There is no minimum deposit limit, however, there is a maximum value which is dependent on a number of factors. These include ID and bank account verification, the trader's region, plus the payment type. Coinbase does not impose a minimum or maximum withdrawal limit.
The exchange charges comparably high deposit and withdrawal fees, which depend on the method of funding:
Crypto Conversion – 2%
USD/GBP wallet – 1.49%
Debit/Credit Card – 3.99%
Bank Account Payment – 1.49%
Bank Transfer (including top banks such as Barclays) – $10 incoming, $25 outgoing
The exchange charges zero wallet maintenance fees and there is no charge for ACH transfers.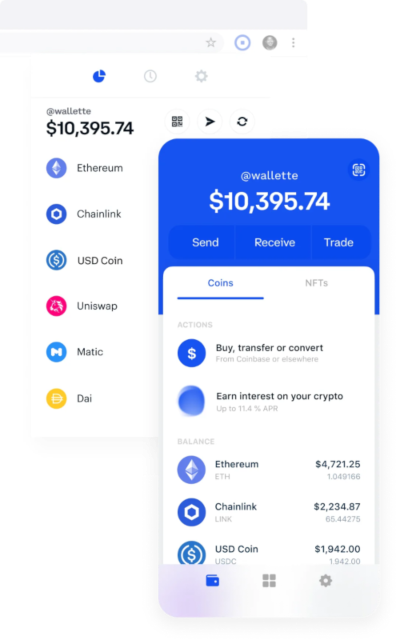 Note, U.S. Traders can link their Coinbase and PayPal accounts to transfer funds.
Regulation
In 2018, Coinbase received an e-money license from the UK Financial Conduct Authority (FCA). This allows the exchange to offer digital currencies, payment services and support to customers in the UK. Coinbase Global Inc is also licensed and registered in multiple U.S. jurisdictions, including under The Bank Secrecy Act. The Act requires the exchange to verify customer identities and keep a 5-year record of currency transactions, among others.
These licenses should help reassure customers that company operations follow robust financial safeguards. Of course, cryptocurrency trading is by its very nature risky and there is no guarantee of profits.
Coinbase Security
Coinbase claims that 98% of digital assets are stored safely offline and separate from the central network. As a result, the risk of the company being hacked is significantly reduced.
The exchange also offers additional security via the Coinbase vault. The vault prevents assets from being withdrawn immediately by implementing a 48-hour wait period.
In addition, clients can opt for 2-step verification when logging into accounts. This can be accessed via a QR code on the firm's authenticator app. Finally, the company regularly requests ID verification as part of its Know Your Customer (KYC) protocols.
Note, if traders are having login issues and lose access to their account, Coinbase can provide a 12-word recovery phrase to which only the exchange and the customer will have access.
Additional Features
Coinbase complements its trading experience with several helpful extras:
Blog – Here, members of the exchange community share trading stories. This can be an excellent place for new swing traders to get first-hand advice from seasoned investors.
Market Updates – Coinbase regularly posts news reports and articles which can help traders understand the coins in their portfolio and the wider crypto market.
Coinbase Card – Available in the UK and EU, the Visa card allows traders to spend from their cryptocurrency wallets. The card can be used at any merchants that accept Visa payments.
Margin Trading – Subject to trading volume rules and limits, clients can leverage orders to increase position sizes and potential returns.
Tips & Tutorials – On the Coinbase website and mobile app, there are several 'how to' guides where traders can learn and earn. The exchange also regularly uploads free content to YouTube covering everything from crypto 101 fundamentals to expert talks.
Coinbase Promotions
There are several bonus opportunities where customers can pick up rewards. The most popular promo is the referral program where existing customers earn a bonus for each friend who signs up. Prospective US customers are also eligible for a $5 sign up and joining bonus which is paid in Bitcoin. Digital funds can also be sent via the Coinbase gift card.
Advantages
Benefits of opening an account include:
Crypto Listing – Coinbase is a market leader in the digital currency space and as such offers the largest number of digital tokens and trading pairs.
Regulated – Coinbase is listed on the FCA register and has obtained several regulatory licenses. This should give customers the confidence to invest with a trustworthy exchange.
Safety – Customer security is a top priority with multiple security protocols in place to help protect client funds.
Additional Features – There are several additional tools available to enhance the trading experience. These include tips and tutorials, blogs and news story alerts. A free fee calculator is also offered.
Disadvantages
Drawbacks to registering for an account include:
No Demo Account – Although it is free to sign up with Coinbase, there is no demo account. As a result, new investors have no way to practice algorithmic trading, for example, before risking funds.
High Fees – The exchange generates its revenue via multiple avenues, including high deposit and withdrawal charges. Unfortunately, this means Coinbase is not the cheapest crypto broker around.
Lack of Customer Support – The exchange does not offer the same level of customer service as competitors. Support is only offered via the help centre and it's difficult to contact an employee directly.
Crypto Only – The company is focused on digital currencies. Therefore, traders looking to speculate on other popular financial assets will have to look elsewhere.
Trading Hours
Coinbase is a crypto-only exchange and therefore trading hours are 24/7. Unlike other asset classes, crypto trading never stops. As such, the exchange provides constant market access for account holders.
Customer Service
The lack of readily available customer support at Coinbase is an issue. The exchange does not offer a direct helpline, contact number, support email or live chat service. This may deter prospective investors, particularly new crypto traders.
With that said, Coinbase does offer a help centre that consists of a comprehensive list of FAQs. And if a customer query remains unanswered, users can click on the 'message us' logo to connect to a chatbot service, or they can use an email submission form. Alternatively, customers can contact the broker via Twitter to resolve problems.
Coinbase Verdict
Although Coinbase doesn't have glowing reviews on TrustPilot, it is the largest crypto exchange and digital wallet provider. And whilst the broker charges relatively high fees which may deter some traders, its extensive list of new and established tokens, alongside user-friendly mobile apps, is unmatched. Overall, Coinbase remains one of the most trusted crypto trading brokers online.
FAQ
Is Coinbase A Wallet?
Coinbase offers two trading platforms as well as a digital wallet to store cryptocurrencies. Clients can buy, sell or simply hold their coins in one centralised platform. The digital wallet allows customers to hold either fiat currency or crypto tokens in an encrypted mobile application.
Is The Coinbase Wallet Safe And Legit?
The online exchange and wallet is FCA-regulated and follows the safeguarding measures laid out in multiple licensing agreements. The digital wallet is also encrypted with market-leading software to reduce the risk of theft. As a result, Coinbase is a legitimate company with suitable safety protocols in place.
Is Coinbase Pro Free?
Yes, Coinbase and Coinbase Pro are both free with no sign-up charge for either account type. With that said, the exchange charges high transaction fees which vary between the two platforms, and which can add up for the unprepared trader.
Is Coinbase A Good Investment?
If investors are looking for exposure to a large selection of cryptocurrencies then Coinbase is a good place to start. The firm has an extensive range of new and leading tokens that is regularly added to by the management team. For users looking to invest in more traditional financial assets, such as stocks and commodities, alternative brokers should be considered.
Is Coinbase A Good App?
The free mobile application offers the same functionality found on the desktop trading solution. Customer reviews and ratings of the app are high with only a few negative comments online. Note, there are separate apps for Coinbase, Coinbase Pro, and the secure wallet.