Brokers With JPY Accounts
Brokers with JPY accounts are perfect for Japanese traders. All account management and statements take place in Japanese Yen with no fuss. Also, as the Yen is a popular currency, multiple online brokers accept JPY as a base currency. This article explains how JPY accounts work alongside their advantages. We also list the best brokers with JPY accounts in 2023.
How JPY Accounts Work
Account statements, fees and funds are denominated in the base currency of the Japanese Yen. Traders can deposit, withdraw and manage their account in the Yen with no additional charges. Brokers with JPY accounts are also more likely to accept local payment methods, making it easier for Japanese investors to get started.
Importantly, all trading activity takes place in Japanese Yen, including profit and loss statements. If you were to deposit in a different currency, such as the US dollar, it would be converted into JPY at the current conversion rate. In addition, brokers with JPY accounts may be regulated by a trusted local authority, such as the Financial Services Authority of Japan (FSA).
JPY Currency Explained
The Japanese Yen is the official currency of Japan. It was introduced in 1871 after the New Currency Act which saw it replace the Tokugawa coinage system. When the Bank of Japan was formed in 1882, it was given a monopoly over the supply of money.
Japan is a huge international economy. As a result, the Japanese Yen is the third most-traded currency after the US dollar and the Euro. In fact, the Yen makes up approximately 20% of daily forex trading volumes. It is also a stable currency, often used as a reserve currency.
Large trading volumes and general stability make the Japanese Yen a good base currency for a range of investors, not just those in Japan. Residents of smaller neighbouring countries tend to opt for a JPY account too. Some of the top brokers with JPY accounts include Vantage, XM and IG.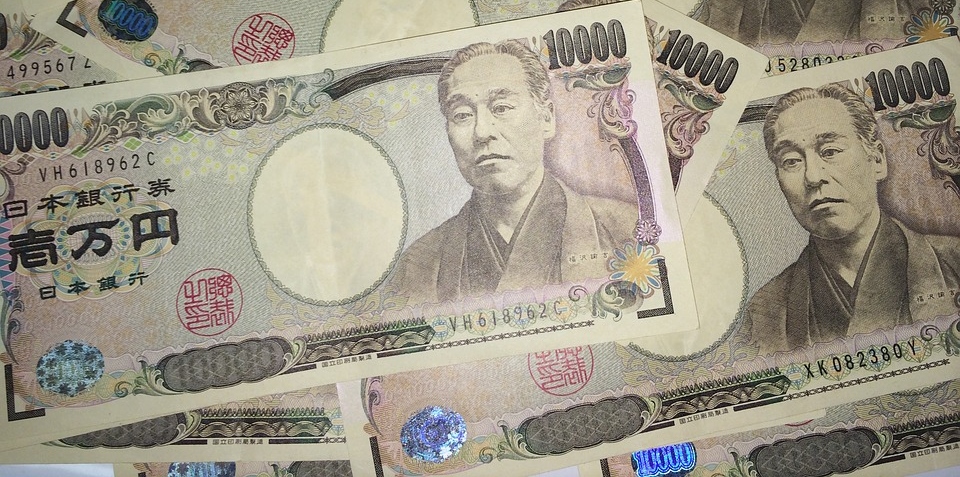 Benefits of Brokers With JPY Accounts
The main benefits of trading with JPY accounts include:
Zero conversion fees: If you are looking to deposit or trade JPY in an account with a different base currency, you would be subject to conversion fees. However, brokers with JPY accounts do not charge fees when making transactions in Yen, facilitating low-cost trading.
Market access: The top JPY brokers offer access to the main markets within Japan, including the Tokyo Stock Exchange. They also offer forex trading on pairs like the USD/JPY, EUR/JPY, CAD/JPY, GBP/JPY and CHF/JPY. In addition, platforms provide access to top international markets, meaning you don't need to open multiple accounts.
Tight regulation: Many brokers with JPY accounts are regulated by the Financial Services Agency of Japan (FSA) – the body tasked with regulating the banking, trading and insurance sectors. The FSA is a top-tier financial agency and holds brokers to a high standard.
Transaction times: Brokers with JPY accounts often accept payment methods that support the Yen, such as the JCB. These methods are generally fast with deposits and withdrawals processed within a day or two.
Transfer fees: Payment methods built around the Yen do not usually charge fees for deposits and withdrawals made in the currency.
Checking Brokers Offer JPY Accounts
Not all brokers accept the Yen as a base currency and some don't make it explicitly clear ahead of registering for an account. If you are unsure, head to the broker's account section where they may detail the base currencies available. The sign-up section may also show you a list of options. Alternatively, you can contact the customer service team who should be available to advise on accepted currencies.
Comparing Brokers With JPY Accounts
There are a few different brokers with JPY accounts for swing traders to choose between. Use these pointers to compare the various options:
Fees: JPY brokers charge varying fees. Some may charge for deposits and withdrawals, while others may implement variable spreads and commissions. Try to find a broker with a fee structure that works for you, for example, Pepperstone offers competitive spreads.
Platforms: Online brokers may use platforms developed by independent groups like MetaTrader 4 (MT4) and MetaTrader 5 (MT5), while other brands offer bespoke trading platforms. Ensure that you understand how to utilize the tools and features of your chosen broker's platform. A free demo account is a good way to try before you buy.
Regulation: Trade with brokers who are regulated by a trusted authority. Brokers with JPY accounts are often regulated by the Financial Services Authority of Japan (FSA) or another top regulatory body. Alpari, for example, is regulated by the FSA.
Assets: Brokers can offer access to a range of financial assets, including both Japanese and international stock markets. Find a broker that offers the assets and products that you want to trade. For example, if you want to trade stocks from the Japan Exchange Group (JPX), choose a broker like XTB.
Bonuses: Some brokers with JPY accounts offer welcome bonuses when you first join. Many also offer reward and loyalty schemes as well as referral programs. Search around and find the best deals available, just be wary that there may be withdrawal conditions.
Mobile app: If you are serious about trading, you need a reliable trading application. Ensure it is of good quality and user-friendly – this will ensure you can trade wherever you are. Some brokers also offer bespoke copy trading apps.
Demo account: A demo account is a perfect place to practise JPY trading strategies. They allow you to get used to the platform with virtual funds. XM, for example, has a good paper trading account.
Bottom Line on Brokers With JPY Accounts
Brokers with JPY accounts are popular not only in Japan but also in surrounding trading hubs. Japan has a strong GDP, well-known companies, and the Yen is the third most-trade currency. All these factors make JPY an attractive base currency for traders. But before you start investing, compare the various brokers to find an option that suits your trading needs.
FAQ
What Is A JPY Account?
A JPY account is a trading account that features the Yen as the base currency. Brokers with JPY accounts allow traders to deposit, withdraw and manage their accounts in Yen with no currency conversion charges.
Which Is The Best JPY Broker?
There is no simple answer as to which is the best broker with a JPY account. Use our comparison points above to find a brand that meets your needs.
Can I Trade Cryptocurrency In Japan?
Yes – you can trade cryptos in Japan. The country has one of the most progressive regulatory systems for cryptocurrencies, with assets like Bitcoin recognized as legal property. Many brokers with JPY accounts also offer trading in crypto assets.
Are Brokers With JPY Accounts Safe?
The most secure platforms are regulated by a trusted body like Japan's FSA. However, there are still scam operations online and trading is by its very nature risky.
Do I Have To Be In Japan To Open A JPY Account?
No – you do not have to live in Japan to trade at brokers with JPY accounts. The Yen is a popular base currency in many neighbouring countries too.