Brokers With SEK Accounts
Brokers with SEK accounts are perfect for Swedish traders looking to start investing in stocks, forex and other instruments. They also present international traders with an opportunity to explore a new market. This article explains how SEK trading accounts work and how to compare online brokers in 2023.
How SEK Accounts Work
Brokers with a SEK account allow you to set your base currency to the Swedish krona. This means that payments, withdrawals and investments are all made in SEK. If you make a deposit using a different currency, such as the USD, you will pay a fee for the currency conversion. All monetary information such as bid-ask spread quotes and transaction fees are also displayed in SEK.
Essentially, accounts denominated in Swedish krona make it easier for traders from Sweden to manage their investment portfolios.
The Swedish Krona
The Swedish krona, or 'SEK', is the 9th most traded currency in the world, making up 2.2% of global turnover. Issued by the Sveriges Riksbank, the Swedish central bank, it is a stable currency that owes its strength to the highly developed Swedish economy.
Since 1995, Sweden has been a member of the EU, however, rather than the Euro, the krona is still the main currency. Unlike the Danish krone, the SEK is not pegged to an exchange rate band with EUR and therefore floats freely.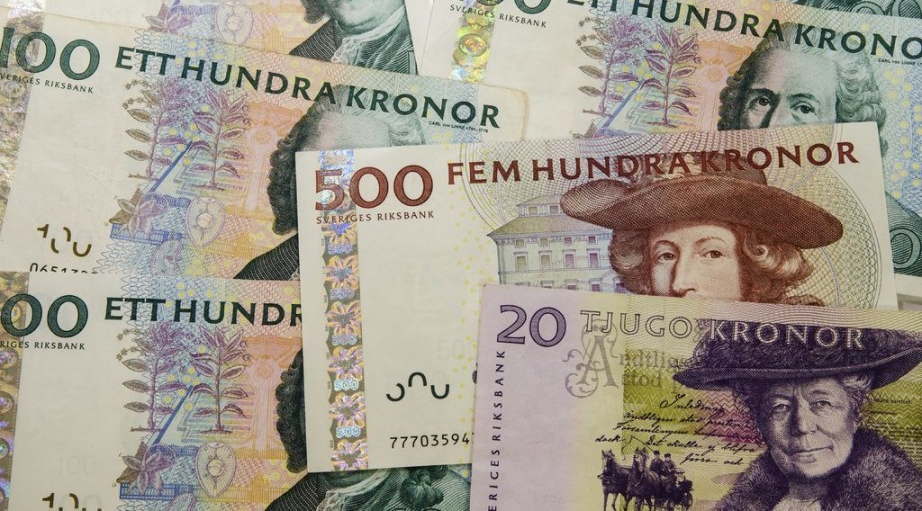 Benefits of Brokers With SEK Accounts
Advantages of signing up for a SEK trading account include:
Currency Conversions – Using brokers that accept SEK means that domestic traders do not have to convert their payments into different currencies such as the USD or EUR. Therefore, they avoid any charges and additional time taken required to convert currency.
Access To Swedish Markets – Using a broker with a SEK account means you can often invest in companies listed on Swedish stock exchanges. AstraZeneca and Volvo, for example, are listed on the Nasdaq Stockholm. This is particularly attractive for traders based in other EU countries because, under the MiFID agreement, they can trade with Swedish brokers.
Checking Brokers Offer A SEK Account
The best way to check if your chosen broker accepts SEK as a base currency is to look at the account funding area of their website. Here you should be able to find out what currencies you can make deposits with. Alternatively, you could look at the website's FAQ section where you may find a breakdown of permitted base currencies. If you still cannot find out then you can contact the firm's support team.
Comparing Brokers With SEK Accounts
Many brokers such as Dukascopy offer SEK trading accounts. However, to choose the right provider for your needs, you will need to evaluate several different aspects:
Deposits & Withdrawals
Consider the different methods that the provider permits for transferring funds between your bank account and brokerage account. Most will accept wire transfers but these can take a couple of days to process. If you want immediate transfers then e-wallets such as PayPal and Neteller are ideal, though there may be limits on the maximum amount you can send.
Markets
Finding a broker that offers trading in your desired markets is essential. If you want to trade SEK currency pairs like the USD/SEK and NOK/SEK, you will need to find a suitable forex broker. In this case, it would be pointless to register with a broker that only offers stocks and shares, for example.
Pricing
The fees a broker with SEK accounts charge can cut into profits. Costs such as subscription fees, spreads, transaction commissions, plus deposit and withdrawal fees can all quickly add up. Also take into account that 'free' brokers may expose you to wider spreads and potentially greater slippage.
Trading Platforms
Top-rated platforms for retail investors include MetaTrader 4, MetaTrader 5 and cTrader. The options available should be a priority when comparing brokers as you will conduct technical analysis using charts and indicators on your chosen platform, alongside executing instant and pending orders.
Note, that a demo account is a great way to familiarize yourself with the platform before using real capital.
Regulation & Security
The best brokers that accept SEK accounts will be licensed by one of Europe's regulatory authorities, for example, Sweden's own Finansinspektionen. There are also other prominent European regulators such as the Cyprus Securities and Exchanges Commission (CySEC) that protect retail traders.
Regulated brokers generally have security measures in place, such as negative balance protection, limits on leverage for CFDs and margin close-out rules.
Customer Experience
An accessible customer support team and educational tools can improve the overall trading experience. A customer service team that is available 24/7 via phone hotline, live chat or social media can help to solve issues soon after they arise. Educational sections, on the other hand, are perfect for boosting your market knowledge and honing your trading skills.
Bottom Line on Brokers With SEK Accounts
SEK accounts are an attractive option for investors looking for a stable currency and access to Swedish markets. And while SEK brokers are tailored mainly towards traders in Sweden, international investors, particularly those in the EU, can still open accounts. Use our list of top brokers with SEK accounts in 2023 to start trading today.
FAQ
Is It Safe To Trade With A Broker With A SEK Account?
Regulated brokerages generally provide a greater degree of protection for retail investors. Licenses brands are more likely to implement safety measures such as two- factor authentication and negative balance protection. Of course, even with these measures in place, you can still incur substantial losses trading.
What Are The Best Brokers With SEK Accounts?
There is no definitive list of the best brokers that offer SEK accounts. This is because what makes one broker better than another is dependent on what factors you prioritize. Therefore, it may be helpful to create a list of what is most important to you and then consider which company best suits your needs.
Where Can I Find Information About Trading With SEK Accounts?
There are many useful resources online, including eBooks, training courses and PDF guides. Some traders also host live streams and tutorials on YouTube where you can watch webinars and trading sessions to get a better understanding of strategies. For more information on particular brokers, our website has many reviews you can read.
How Do I Register With A Broker That Accepts SEK?
Go to the broker's main website and there should be a section where you can create an account. You may be asked to input personal information such as identity documents, your address and payment details. During the process, you will be asked which is your preferred base currency. When you see this question, select SEK.
Is The Euro Used In Sweden?
In certain circumstances, the Euro is accepted in Sweden though the krona remains the primary currency. With that said, brokers that accept SEK normally also accept EUR payments.